Real Estate Tips: The value of a home inspection | Community News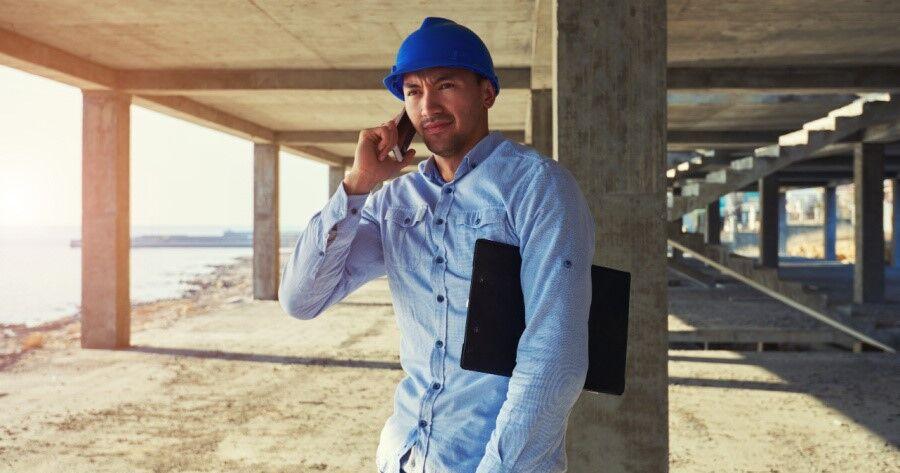 When you are buying a home, there are many types of inspections that you will have the right to complete. In my opinion, a home inspection is one of the most important.
A home inspection is actually one of a home buyer's most common contract contingencies. It's highly recommended whether you are buying your first or 10th home.
So, what are the reasons why you should have a home inspection when buying a home?
Uncover safety issues
A quality home inspector will find some issues with every home, even a newly built home. Some of the issues may not be a big deal while some may be serious safety concerns. Issues such as improper electrical wiring, worn roofing, inoperable windows and plumbing problems are some of the most common safety concerns.
The purpose of a home inspection is not to be sure that the home is perfect, but to point out if the home has any glaring safety issues.
Reveal possible pest and insect issues
Pest and insect infestation can destroy a home. Since there is so much moisture in the Charleston area, we have a lot of termites, which can be a huge problem if not discovered. In our area, there are two types of termites that one needs to worry about — Eastern subterranean and Formosan.
Termites can come from the ground or from the air – they like water and look for it. Formosan termites are the worst because they can destroy a home completely. Some parts of the Charleston area have more Formosan termites than other areas and the Mount Pleasant area is especially prone to them.
Other types of wood-destroying pests include carpenter ants and powder post beetles. In general, moisture issues can destroy a home. Some home inspections will include a pest and insect inspection but most will not. Be sure that if the home inspector does not include the pest inspection then you should obtain a specific pest inspection – normally known as a CL-100 letter.
Find structural issues
One of the top reasons for a home inspection is to determine if there are any structural issues with the home. These issues can cost thousands of dollars to correct and by having the home inspected, you may be able to avoid a costly repair in the future.
If the home inspector you select is not a professional engineer and you have reason to suspect any structural issues, then I highly recommend that you obtain an inspection from a professional engineer.
Some things that could potentially be structural issues are out-of-level door frames and significant cracks in ceilings, walls or the foundation.
Peace of mind
Purchasing a home is one of the largest investments most will make in one's lifetime.
The primary purpose of obtaining a home inspection is for peace of mind. You will want to be sure that the home you are purchasing is a safe and solid home. I know that in this real estate market, many want to skip the home inspection in order to win a contract. I do not recommend ever skipping the home inspection. You may create additional, unnecessary anxiety and stress by waiving the home inspection.
Issues that a home inspection can reveal
Structural issues that require a structural engineer to evaluate
Termites and other pests
Drainage and signs of water damage
Flooding issues
Mold issues
Water pressure issues
Asbestos issues
Lead paint
Plumbing issues
Wiring and electrical panel issues
A roof that needs replacement
Relatively inexpensive
When you think about the price of the home, the cost of the home inspection is a small amount in comparison. Most home inspections will range between $300 and $600 depending on the size of the home. On some of the larger homes (over $2,000,000), I have seen an inspection cost as much as $1,500. A small amount for the home inspection is worth it for the peace of mind.
Having a home inspection prior to closing on a home is highly recommended for many reasons. Yes, a home inspector can miss things during an inspection. However, a professional home inspector has been trained to look over the home in a lot more detail than you, your contractor friend, family member or real estate agent. Just like I highly recommend that you interview real estate agents, I highly recommend that you interview home inspectors. Please remember that neither your real estate agent, nor the appraiser are home inspectors.
Real estate agents are trained to assist you with finding and purchasing a home, not inspecting it. And appraisers only give an opinion of value, they do not certify the condition of the home.
Questions to ask a home inspector
How much is the inspection?
Do you have any special certifications?
Are you a member of ASHI (American Society of Home Inspectors)?
Can you provide references?
Can I be at the home inspection?
What does your inspection include?
Can you send me a sample of your inspection report?
The above has been provided for informational purposes only and is not to be considered legal advice. Always consult with a licensed attorney for legal advice.